« view all posts
Hey good people!
We just received the word that our song, Devil Don't Care, is a finalist in the Alt Country category of the 8th Annual Independent Music Awards! Here's a blurb from their website that say's what it's all about: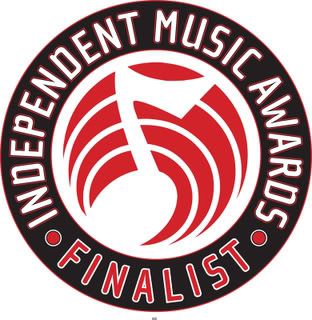 About The Independent Music Awards
The Independent Music Awards helps Indie artists & releases worldwide overcome mainstream obstacles by placing Winners & Finalists in front of more than 15 Million new fans via yearlong promotion, marketing & distribution programs.
Supporting a wide spectrum of music genres from Punk to New Age and design categories including Music Video, Album Art & Swag, IMA Winners benefit from yearlong promotion, marketing & distribution programs via print, broadcast & online initiatives.
Entries received from the United States, Canada, Australia, Belgium, Japan, Guam, Argentina, Cuba, Israel, Spain, Germany, France, the Netherlands, Sweden, Finland, Poland, Italy, Greece, Nigeria, Turkey, Estonia, Russia, Ireland and the UK reflect the program's stature and reach throughout the independent music community.
Created by Music Resource Group, publisher of the Musician's Atlas and interactive AtlasOnline, and co-sponsored by online retailers eMusic & PureVolume; digital network ManiaTV; radio promotion gurus The Planetary Group, HIP Video Promo, The Coalition of Independent Music Stores (CIMS), Burnside Distribution and MediaGuide, IMA Winners & Finalists are promoted to more than 15 Million music fans and key industry players including:
* Commercial, Public & College Radio Programmers
* Music Journalists
* Film, TV & Gaming Music Supervisors
* Club & Festival Talent Buyers
* Ad Agencies
* National & Regional Promoters
* Music Fans
Judges for this years event include Artists like:
Peter Gabriel, Suzanne Vega, Roger Daltry, George Jones, Buddy Guy, Clint Black, Keith Urban, Steve Vai, Zakk Wylde, Ice-T, Lisa Loeb, Rick Springfield and more.
Judges representing the industry will also be taking part. There will be reps from:
Festival Networks, Suicide Girls Radio, Rolling Stone Magazine, MTV, Spiral Frog.com, Myradio.com, Venus Zine, Capitol Music Group, Rock The Vote, Rumblefish and many more!
Check out the IMA's here
www.IndependentMusicAwards.com
for more info.
We're very excited about being in the finals and we will be needing your help soon! IMA will be setting up a jukebox on their site where you can go and vote for your favorite song in each category. Then a "Vox Populi Winner" will be announced and this vote is strictly from you. We'll keep you posted on the details... Keep checking back for updates!
Thanks again for all your support. Hope to see you on Nov 22 at the CD release!
Dirtfoot
Leave Comment: