Press

Grateful Web Interview with Dirtfoot

Grateful Web's Michelle Miesse recently caught up with J Bratlie from Shreveport, LA based Dirtfoot. Dirtfoot, who describes their sounds as: Gypsy Punk Country Grumble Boogie. J Bratlie shared some of Dirtfoot's wake up norms, an update on their recent Kickstarter campaign, life on the road and plans for their 7th appearance at this year's Wakarusa Festival.

GW: How are you doing J?

J: Great!

GW: So you guys have Wakarusa coming up in a couple of weeks, and you're going to be playing two shows, I believe, plus the Chompdown.

J: Correct.

GW: Okay. So do you guys get tired ever?

J: Well, this year's actually going to be kind of a rest for us. I think a year or two ago we did five or six different things. And it was, you know, that was a rough one. By the end of the fest we were all pretty beat. But we are actually looking forward to this one; two sets and of course the Chompdown. The Chomp's, of course, it's a show but it's really a shot in the arm. It's kind of a booster shot for us - getting to be around all the friends, you know, and just doing something good and enjoying the commune. It's a good time - it's not work at all. It's fun.

GW: Yeah, the Chompdown is awesome. You get to feed people who are probably starving delicious food. Do you guys ever get to cook or do you just play the whole time?

J: Well, occasionally we get to do some stuff on the tail end. But we're usually pretty lucky if we can get a plate at the end when we're done. Every once in a while somebody will go snag some eggs before they're all gone...bring some eggs and bacon to us as well. But it's, you know...getting up there and playing a set, it's always just such a great time. Anyhow, there's usually Bloody Marys in the morning too and those kind of things, so that's always fun.

GW: Bloody Marys in the morning are perfect. So when you guys are playing a festival like this, how does it affect your music vs. playing in a bar or venue or something like that?

J: Well, you know, we always try to do something a little different. We've actually kind of had an evolution here in the last year with...Matt won an electric guitar when we did the John Lennon Songwriting thing and so that's kind of dirtied up the sound. You know, we also have a new drummer. Our old drummer retired after a long time on the road. So we got in a new guy and he's a little more of a rock-influenced drummer. And it's really kind of given us a different sound. We played at Old Settler's Fest in Austin recently and some guy came up to us after the set and said that we reminded him of System of a Down meets Gogol Bordello. *laughs* I said, 'Cool. Yeah, I haven't heard that one before.' So, our sound is definitely morphing. We're kind of curious to see what everyone thinks about some of the new things that we'll be doing.

GW: Actually, I was at your show in Fayetteville when you played there last and one of the biggest things I noticed was that your sound was a bit different. I felt like it was kind of like you guys were going a different direction with the sound - still the fun, gypsy punk grumble boogie thing you guys are pretty much famous for, but I felt that lyrically there was a lot of meat to it and the music just seemed to be changed. So how did you guys get Derek in the band? How did you find him?

J: Well, Derek actually jumped on stage at Waka with us about two or three years ago. He's a Shreveport boy and he was at Waka, and Scotty or Daniel had jammed with him before. He was standing on the side of the stage like 'Hey. Let me come up!' So he jumped on stage and player percussion and that's kind of how we first met him. Whenever Layne decided to retire, immediately we started putting the word out, you know about people looking for drums and if I recall the story correctly, Derek was working at a sandwich shop and Matt went in to grab a sandwich. And that's kind of how it all got started as far as getting Derek in the group. As far as the sound, I mean, you know you're exactly right. As the band has evolved we've kind of lyrically evolved; the songs themselves are...I don't want to say we're intentionally trying to do more, but as we're growing as a group and as we're aging as a group, it is kind of evolving - it's changing. You see a lot of bands go through that. We still do the same filtering process. We start working on a song and if people don't like it, we don't play it. When I say people, I mean if the band members don't like it we don't play it. If we really dig it - it goes out there. And then from there it continues to morph on the road. We have some songs that have continually changed over the years and we have to go back and listen to the originals if we want to play them like we recorded them.

GW: So, I guess you guys are always...every show you probably learn something new. Do you guys pick up new instruments ever? Do any members of the band have any outside bands or things they participate in?

J: Absolutely. Most of us are multi-instrumentalists. On this new record I put some piano down on a couple of tracks. Everybody plays in other groups for sure. Our drummer plays with a side group. Scott, the sax player, he plays with everybody. I mean, he's constantly got his horn looking for a gig whenever we're not actually doing stuff. Our bass player, he has his own group. They've recorded a record. We all stay busy with lots of projects. Because of that it allows us to have different influences and kind of keep our eyes open. When Matt got the electric guitar- how's that going to change the sound? What's going to happen? Rather than worrying about it, we just kinda threw it in there and played with it, and we really dig it. If we didn't dig it he'd still be playing the acoustic. We kind of naturally evolve with it as it comes to us.

GW: What's your favorite instrument that you don't play?

J: I'd say probably...I, myself, pick up the guitar more than anything else. I started playing the guitar when I was a kid...so I wanted to impress the ladies and all that. You know, strum chords in church camp. Because you impress the ladies with a guitar at church camp.

GW: Yes. Church camp is a great place to impress ladies.

J: Yes, especially with an acoustic. 13 with an acoustic guitar - you can't beat it. I like to play the guitar a lot. You never know. We do have practices where we pick up other instruments, or try to do something different with what we have. So you never know what you might see...what we might do on stage. We have a couple tunes where I know that Daniel and Derek want to switch up. And Daniel plays drums and Derek plays percussion. We may end up being one of those shows where I jump on the bass and Nathan gets on the guitar.

GW: I really appreciate the ability of musicians to switch instruments almost seamlessly. You mentioned the John Lennon Songwriting Contest - can you explain that a little more?

J: The John Lennon Songwriting Contest is sponsored by the John Lennon group. They do a bunch of different songwriting contests throughout the year. They do some regional-type contests. And they had one called the NOLA Jazz Competition. It was basically to Louisiana or Louisiana-esque bands; so we decided 'hey, we're a Louisiana band...let's throw our name in the hat and see what happens.' And we put our song "Bathroom Sink" from the first record into the mix. Because to me it's got the most New Orleans kind of vibe to it. And we got a call saying 'Congratulations.' We didn't really know...we enter a lot of things and we get a lot of thank you, but...you get a lot of that kind of stuff. Those nice emails that are about 3 lines long. But we got a really nice email saying you have a Epiphone John Lennon Casino Guitar coming your way, and a ProTools 10 rig with an MBox and you get to come to New Orleans and if you can at all make it, we want to come record you on the John Lennon tour bus. And so we're like...Okay. We drove to New Orleans, met up with them in a parking lot in the middle of nowhere...jumped on the bus and we recorded "Bathroom Sink" - they mixed it, videoed it, they put the video up on YouTube and it was a fun experience. It was a great time - their crew was really cool. And, of course, the John Lennon bus travels everywhere. They do a lot of stuff with schools...music education kind of things. And they also have recorded tons of huge artists. It was an honor and definitely a privilege for us to be a part of that. And we got a cool video out of the deal, and we definitely got some great gear. Matt's guitar is just awesome. It's definitely a nice, nice electric guitar. It's really morphed the sound of the group, so it's been wonderful.

GW: That's a really nice chain of events that started off your new album, which we can go right into...the Kickstarter - that ended recently. You guys raised $20,290.

J: That is correct.

GW: So what are you guys going to do with that? Explain to Grateful Web readers what you intend to do with your $20,290.

J: Well, there's been talk of running off to Mexico. We're not sure. *laughs* The first thing is to pay the studio, because they graciously allowed us to go in and record without having any money. And basically saying, 'Okay, we're going to do a Kickstarter and hopefully it will be funded. And after it gets funded we can pay. And that will be beautiful.' It basically started with February of last year; Brady Blade, who owns the studio, he's the drummer for Dave Matthew and Friends, he's Emmylou Harris' drummer - he plays with everybody. He caught a show at Mardi Gras that we played and was just like 'Guys. I love the new sound - gotta get you guys in the studio. I'm free between this date and this date' - between Erykah Badu and a new project with Dave Matthews and Jacob Dylan and the Sexton Brothers. Brady's actually got a new band he's starting - a super group kind of thing.

So, you know, we're like...absolutely! But...'we have no money. Your studio is a 5-million-dollar studio; it's nice and swanky and all those terms you want to put on it. We don't have the funds for this.' So he says 'Tell you what - let me be the producer; I'll work out a deal.' So basically, we got the studio for about 1/3 of what we should have paid for it. He allowed us to put up a Kickstarter and hopefully we would meet our goal. We reached out to Papa Molly (he's a local musician from Shreveport). He showed up and put some awesome guitar down on one of our tracks. And then Brady had worked with the Rebirth Brass Band before on a Kenny Wayne Shepard record. He reached out to them...we actually opened up for Rebirth a few years ago so they remembered us and said 'Hell yeah we'll come on up!' We got them set up on four songs. Again, it was one of those things that started out at one point and continued to grow as we always do. We always go in planning to do one thing and spend one thing, and we do something different and do a whole lot more. Anyhow, we set up the Kickstarter and said this is the minimum number we need to have to complete the project - just to get the studio paid off and get the pressing and all that kind of thing done. We hit our goal with about sixty hours left and we said what the hell...vinyl isn't too cheap to press, but if we can go ahead and get to 20 grand we're going to do a special, limited run of vinyl. And it just shot up. Everybody started upping their pledges and we had a bit last-minute push. We did a local, secret unannounced gig here locally and all kinds of things to help raise the funds. When it was all said and done we got over the mark and we were stoked. We're very happy that we can fund the album, pay the studio...because our record would have been held hostage. We're going to be able to get it done and get it out there. This summer/fall we're going to be doing a lot of touring to help support the record.

GW: So when can we expect the record and the vinyl to be out?

J: Well, we are planning on an early fall release. We will be announcing the specifics very soon. We just got out of the studio and listened to the final mixes. And we're now working on what we want to call this thing. We had a plan at first, sort of, and as the songs kind of came together we're like 'Man, this has a whole different vibe than we were thinking,' So then we did the Kickstarter...and now we're sitting here with a few ideas of what we want to call it. It's a dirty, sexy record - it's just one of these thing where we have to find a good name for this.

GW: So what other festivals are you playing at this summer?

J: We've got a bunch of tour dates that we're about to be posting up soon. There are a few festivals coming up in the fall that we can't announce yet.

GW: How many years have you guys played at Wakarusa?

J: This will be our 7th year.

GW: Wow. That's awesome. Have you noticed a change in the festival? What do you like about it?

J: Well, I do think at first the festival had a kind of grassy vibe...I do think it's broadened a little bit. They're trying to be a little bit more of everything kind of festival. Which to me is cool - I think part of that does come in to Harvest Fest which comes in the fall. Because there is that festival now, Waka is kind of morphing itself to stand away from Harvest a bit more. All that said, Waka is one of our favorite festival every year. The staff is always great - they're kind of like extended family to us now. The grounds themselves...Kansas was fun. You had to walk 3 days to get anywhere and being where it is now is just such a great setting. Everything's close - you can walk five minutes and you're anywhere. And, of course, this year...the lineup is awesome. We're stoked to see Gogol Bordello...we cannot wait. We're going to be right up front screaming like a bunch of idiots.

GW: If somebody had never heard of you, how would you describe your band to them.

J: Well, we've always liked to call ourselves gyspy punk country grumble boogie...we may have to work on that name now because we've heard a couple of heavy metal references. We may have to throw heavy metal in there somewhere.

We are a band that basically, if you're not movin' and shakin' at the end of the set we're not doing our job. The music's got vibe, feel, a lot of call and response - we depend on the crowd to take part and to be a part of the songs. We've always had the shaker cans that show up for the gigs. And they may make a new appearance at Waka this year. We've always made those cans and we've taken a break from it for a bit because...we've made so many damn cans. What's really cool about it is that we have people who show up to gigs with their own cans. That was kind of the hope - eventually you'd see them there anyway. We never wanted to sell them...we didn't want to make it any kind of merch thing...Oh, go buy a bean can. That's part of our thing. When the crowd is up, we're up. When the crowd is giving the energy to us it makes us that much higher. You feel like you're floating. And it makes it so easy to play. The show begins and the show ends and you just hope you didn't screw up in the middle somewhere. The crowd can make it almost like a religious experience. That high that only comes from feeling like there's something bigger than yourself.

GW: The ability of music is to connect people and to give them religious experiences where they may not find them. It's so cool that you guys are able to recognize that. It think that, maybe a lot of audience members don't always understand how much you can really get out of a live show.

J: You know, we have always had that kind of primal quality. There was a fella who used to come to our shows...he was a whirling dervish. We had a song and he would literally just start to spin and spin and spin and spin as the song when on (it's one of our more gypsy songs called 'Break My Bones') and he would do it because it would bring on this euphoria and that 'holy' thing that only happens through the music and movement. That's kind of what it is for all of us; the way we move onstage, the way the crowd interacts with us, the way the crowd calls back to us in our songs...it all just helps to build when you're a part of something bigger than yourself. When you get that feeling that it's not just you - you're a tiny piece of a big thing. And that's when you get that feeling.

GW: Would you like to say anything to Grateful Web readers?

J: We want to thank everybody that, first off, helped us with our Kickstarter campaign. It's such an outpouring of love, so for anybody that donated or shared or tweeted or blogged...we are very grateful and we hope to see everybody at Waka. If you see us, come up and high five, shake our hand...whatever...we want to meet all the folks that helped us get where we are. We appreciate everybody's love and we cannot wait for you guys to hear the new music.

GW: Me neither! I am super excited about the new album. Thank you for all the work you guys do and for all the beauty you bring into our lives.

- See the original article: http://www.gratefulweb.com/articles/grateful-web-interview-dirtfoot
More Wakarusa reviews: Dirtfoot, Edward Sharpe and Balkan Beat Box

Posted by Kristal Kuykendall on Wed, Jun 6, 2012 at 9:17 AM

On Thursday night, Dirtfoot put on a heckuva performancein the Outpost Tent. The Shreveport band calls their musical style "Gypsy Punk Country Grumble Boogie." With six members on guitar, banjo, saxophone, upright and electric bass, drums and various percussion instruments, Dirtfoot is known for its awesome shows with an eclectic sound and raucous stage presence.

The audience seemed plenty familiar with the band, and loved every minute of the late night, let's-get-rowdy set. The fans also seemed pretty excited about Dirtfoot's announcement that they're playing two sets at Yonder Mountain String Band's Harvest Music Festival at Mulberry Mountain, scheduled for Oct. 11-13.

See full article here... http://www.arktimes.com/RockCandy/archives/2012/06/06/more-wakarusa-reviews-dirtfoot-edward-sharpe-and-balkan-beat-box


Wakarusa Interview: J Bratlie of Dirtfoot

http://www.indymojo.com/

Posted on June 19, 2011 by butterfly_89000

Dirtfoot, a six-piece gypsy punk rock band from Shreveport, LA, has become a staple of the Wakarusa Music Festival. Furthermore, they're strong supporters of the unofficial festival Chompdown (a free breakfast by the people and for the people of Wakarusa) where the band provides morning entertainment as hungry campers file in for Friday morning grub. After this year's Chompdown came to a conclusion, Dirtfoot vocalist and banjoist J Bratlie took a few minutes to chat with me about their recently released high-profile music video, the band's ongoing involvement with Wakarusa, and explains how the beginnings of Dirtfoot were born of a tornado tragedy more than ten years ago.

MOJO: Tell me about the video for "Cast My Plans" from your newly released album. The concept for a prison narrative was discussed as an idea that quickly turned into storyboards. Then, suddenly, you had big names involved in all aspects from cast to crew.

J: We're friends with William Sadler, the actor who played the warden. He was filming The Mist in Shreveport about four years ago and caught one of our gigs and just started sending us emails every once in a while. He writes songs, so he would send us these songs saying, "This sounds like a Dirtfoot tune. If ya'll wanna use it, you can use it." He's a real cool cat and a funny guy. All of his music has a funny quality to it. So we called him up and said, "You wanna be the warden in our video?" and he said, "Get me there and I'll do it."

We rented a 35 millimeter film camera and shot the entire video on it. That, and getting Bill to the set, were our only real expenses. Everything else (AD work, assistant directors, producers, camera operators, etc.) was all donated time. Everybody just wanted to work on the project. The guy that ran our camera actually worked for the movie Wolverine. The fight scene with Daniel was choreographed by an actual stunt coordinator. There were all these big-time movie guys going, "Dirtfoot's doing a video?! RIGHT ON!"

For anyone that's interested, there is a special DVD that's coming out soon that tells the whole story and includes interviews of all the people involved with the video's creation. Visit their online store to order your own copy.

MOJO: Dirtfoot has a pretty decent history with Wakarusa, correct?

J: This is our fifth year at Waka. We actually got into Wakarusa through one of the Waka Winter Classic Competitions where they pick local bands and people vote. We came in third place out of five bands after driving from Shreveport to Tulsa, but we were happy with the response we got. After the gig, the guy running the thing said, "We really like you guys. You may be getting a phone call." So a few months went by and we didn't hear anything. Whatever, whatever. Then they called us up mid-April/early-May and said "Do you guys wanna play at 11 o'clock on Thursday on the little stage way out in the sticks for free?" and we're like… "Sure!" We were happy to be involved and to say were going to be a part of the festival.

So, then I had friended Jon Cabrera on MySpace who was doing the Chompdown. That was the first year for the Chomp and Jon was like, "Hey, you guys are kind of an acoustic band. You wanna set up and play with a breakfast?" We expected it to be 50 people, a friends-of-friends sort of thing. And this was when Waka was still in Kansas. It was back in a little corner of the campgrounds and everybody in that corner heard about it and came over. People actually brought food and it got bigger and we ended up feeding about 250 kids.

MOJO: You guys have become a hugely popular band in a relatively short amount of time. How long has Dirtfoot been around?

J: Well, the lead singer and I (who are kind of the core of the group) were brought together through a tornado in 2000. I lived down the street from the guy and didn't know him. The tornado dropped a tree on his house. He was out front and I was walkin' by and was just kind of like "You guys okay?" and he was like "Yea, sure. Wanna see the house?" So he showed me all the destruction and as I'm walking out of the front room, there's a banjo and a guitar and an accordion. So we started jamming and it just grew from there.

We had a revolving door of musicians for quite a while, about three years. We had numerous percussionists, bass players, drummers. But in the lineup we have now, the bass player is the newest guy. He's been with us for about a year. Everyone else has been around about five or six years. We call our official start getting out there January of 2006. We won a Battle of the Bands in Shreveport that kind of helped get things going for us, and then from there we started trying to get into festivals.

We got pretty lucky; the guy that runs Wakarusa kind of took a shine to us. And now he's our manager. We signed with him at the first of the year and The Agency Group out of New York. But up until January 1st of this year, we've done everything ourselves- all the booking, promotion, making the CD's. This CD we just did was all our ideas, our vision.

MOJO: You seem to have a very loyal and devoted local (and growing) fan base.

J: We did our kick start campaign for the new CD and it was interesting. We expected to see a few people, but there were a lot of folks that we thought were kind of the fringe of the circle that were really some of the best supporters. It's always kind of funny when they say, "I've been following you since…" and it's like "You heard us THAT long ago? Oh, that wasn't even really a gig!" A guy named Kyle, he's one of the Chompers, he and his wife asked us to play at their wedding reception. So we were just there in front of their family and friends, but we still have people from that come up to us and say "I saw ya'll play a wedding reception in Columbia!"

I guess because we're such a multi-genre type of group, it's like if people like country music, they call us a country group. If they like rock, they call us a rock band. So, these people from different walks of life walk away from our shows going, "Yea, I like that… alternative -country Dirtfoot." Or, "I like that rockabilly Dirtfoot." You know? But we're not really bluegrass. We're not really rockabilly. We're not really… well, we just call it "Gypsy punk country grumble boogie."

See original article here. http://www.indymojo.com/wakarusa-interview-j-bratlie-of-dirtfoot/


Beancans, Tornadoes and Voodoo Boogie | an Interview with DIRTFOOT

Posted by RFWriter in Artists, Featured Articles, Garret K. Woodward, Non-Festival Related Content on 10 12th, 2010 |

Contributing Writer – Garret K. Woodward [TheRFW.com/blog/Garret]

At the core of one's infatuation with music is the perpetual notion of the unknown melodies awaiting you around any city corner or prairie dive bar, any television commercial or radio station. The idea that the individual or group you may never (want to) get out of your head could be at the end of the next interstate exit or taking the stage coincidentally on the same night you have off and decided to hit the town.

It is a unique and beautiful feeling, one that sends shivers down your spine and goosebumps up your arm. It is an unpredictable and chaotic feeling, one only found in the confines of live music.

Wandering the mysterious and dark woods of northwest Arkansas last summer, I was curious with what Wakarusa had hidden for me to discover. Away from the main stage. Away from the masses.

In the distance I saw a bright light illuminating the trees and faraway campsites. At the source of the light was Dirtfoot, a Louisiana voodoo-rock sextet (Matt Hazelton – lead vocals/guitar, J Bratlie – banjo/backup vocals, Scott Gerard – saxophone/backup vocals, Nathan Woods – bass, Daniel Breithaupt – percussion, Lane Bayliss – drums), headlong into their late-night set. Their presence took my senses by storm. Like a crisp fall breeze, the sound whirled around my body.

Goosebumps quickly emerging from the depths of my body:

"As Thursday night turned into Friday morning' I came across the biggest surprise of the weekend. Wandering down endless paths and into dark woods' I finally tracked down the Backwoods stage' a tiny wooden structure carefully tucked away from the swarms.

Billed as "gypsy funk country grumble boogie'" I eagerly stood and shook my bones to the tantalizing sounds of the Shreveport' Louisiana group. It was dirty. It was claustrophobic. It was voodoo rock as fire dancers twirled around the side of the stage.

Their mix of psychobilly' blues and funk had my underwear all in a twist as I danced with reckless abandon to "Devoted Mama" or "Break My Bones" (which included the sounds of a rubber chicken' garbage cans' washboards and soup cans full of beans)."

The group is currently recording their next album, which is predicted to be released by the end of 2010. For now, an endless tour schedule lies in their crosshairs, while the intent to push forth until they see the light at the end of tunnel fuels their souls.

Garret K. Woodward: What is Dirtfoot?

J. Bratlie: Dirtfoot is group of guys that makes crazy raucous front porch foot-stomping music.

GKW: How would you describe the sound? Who are the influences?

JB: The sound has been described as "gypsy-punk-country-grumble-boogie" by some and that is the handle we prefer. Our music has many influences from Tom Waits, Nick Cave, Morphine, to Beck and They Might Be Giants, and many more.

GKW: What does improvisational music mean to you? How does it affect the approach of the band?

JB: While most of our pieces are "written", we do have a few songs that allow for real improvisation. We typically only pull these out when the feeling and vibes are right. Those are usually some crazy nights.

GKW: How did the band come around?

JB: The group began with a tornado. April 2000. Shreveport, Louisiana. Well, the actual band did not start then, but that was when Matt and I met and began a friendship that led to jamming and the band coming together. An Easter tornado had come through Shreveport and dropped a tree on Matt's house. I was passing by, stopped, and started chatting. The rest is history. After jamming together for a year or two, what is now Dirtfoot began to form through a constant rotation of band members.

GKW: What are you thoughts on the current music industry? How do you want Dirtfoot to be different, or contribute to the evolution?

JB: The music industry is constantly changing and we are going with the flow. We have stayed a do-it-yourself band just for this reason. With modern technology, it's very easy to get the music out to the people. The real trick is touring. With escalating costs for travel, it becomes more difficult for longer, drawn out tours, so we have to play harder and smarter. Hopefully we'll be able to continue to build the Dirtfoot machine ourselves and one day if the right deal comes along, we may consider it.

GKW: How receptive have audiences been to the creation onstage?

JB: The audience is key to our show. Many of our songs are built on a "call and response" theme, where interaction is a must. We even make shaker cans, we call them beancans, because we take two soup cans, fill them some beans, and duct tape them together. We pass these out to the crowd and they become the seventh member, a giant percussion section. It's an awesome sound to hear so many cans shaking at the same time.

GKW: What do you like or dislike about being on the road constantly?

JB: We love to travel and see the new sites. We recently gigged in New York City, a first time trip for many in the band, and it was a real adventure. Seeing the historic and famous sites, along with the people, the traffic, the food, etcetera. We will never forget it. It is hard being away from family and not sleeping in your own bed, but the road is a calling.

GKW: What do you want the listener to ultimately witness or walk away with when they see you perform?

JB: We want the people to leave our show feeling like they just did an aerobic workout of their body and ears. If you don't walk out of our show utterly exhausted, we didn't do our job. We also want the people to forget about their troubles for a few hours while they hang out with us. It's too easy to get caught up in the daily grind, but, at a Dirtfoot show, you can be part of something larger, and forget about all your worries for a bit.

See full article here... http://therfw.com/2010/10/beancans-tornadoes-and-voodoo-boogie-an-interview-with-dirtfoot/


The Alternate Root - Artists of the Week

July 26, 2010


There is this sound that opens Dirtfoot's recent release, 'Bone Sessions'. It's the sound of a take off.......jet, car, etc. It fits. Even the quiet moments on 'Bone Sessions' push forward that is one part Sunday morning salvation and one fire and hellish rhythm that fills the air like audio brimstone. The six players group pick up saxophone, banjo, guitars, up right bass, pots 'n pans, xylophone, drum sticks, bells and have at it. Dirtfoot does not have a rhythm section as much as they are a rhythm section. Their marching beat is more street parade for the most part. Things do mellow, the beat slows to a strut like on "Pullin' Up the Stakes" and "Devoted Mama", where the guys come on like some off- planet, Star Wars-type house band, or an almost whispered foot tap like on "Blue Eyes" and "Snappin' Turtle".

For me, it's when the band gets into the groove and connects the beats that things lock into place. The band describes their sound as a dose of Gypsy Punk Country Grumble boogie. Yeah, that! On songs like "Rhinetone Ring", "Footsteps", "Watusi", "Cast My Plan", Dirtfoot seduce on many levels with a beat that makes for good trance weather, plugging in and just letting it ride. Coming out of Shreveport, Louisiana, Dirtfoot play all acoustic instruments with an electric edge to the results.

Link to original article:

http://thealternateroot.com/features/alternate-root-artits-of-the-week


Late Nights and Superjams: CoS at Wakarusa '10



By E.N. May on June 8th, 2010 in Festival Coverage, Festival Reviews, Hot

"Before we even start, I just have to say, you're all f@#$ng legends." – John Butler

2010 proved to be a landmark year for Wakarusa. It was the culmination of years of enduring the politics of festival organizing and coming out on top with a premier mid-level event. After settling in to their new home last year, Waka was able to step up their game and build the festival they'd been dreaming of for this past weekend. Even though this was its seventh year, it felt like the first, but with the same intimacy and charm they've had all along.

With a brand new main stage, a full carnival, and expanded camping, you could tell from the first day that things were going to be bigger. The new Satellite Stage placed off in the south woods created an oasis for those looking for an all night party. And with music running 24 hours, if you wanted to rave at seven in the morning you most certainly could. Singer-songwriters started the day early on the Outpost Stage, and Oklahoma's Mud Stomp Records provided open showcases as you walked by the shops. If what you saw on the way to main stage wasn't enough, another side street of vendors was added through the main camping area. How they were able to get so much in such a small space shows that they've gone above and beyond to solidify the best possible festival experience.

What's more, a jaw dropping line-up was gathered that pulled from the Jam scene's biggest players (some getting two sets), as well as choice acts to flesh out the days. Thursday through Saturday were stacked with "must see" sets going into the early hours. Sunday would be the most relaxed with only the tents running, and many choosing to get home before the workweek. Those that stuck around were treated to intimate performances from some big names and one last chance to take a dip at the waterfall.

Organizers did their homework, however, and as a result they were able to pack the mountain to the brim with tickets selling out the week before. The days were scorching with temperatures in the 90's beating those who braved to be out in it, but the music was absolutely rewarding, distracting you from the impending sunburn. The nights were a different experience altogether with everyone adorning the neon way with the weekend's top sets as the backdrop. I say it every year, but there really is no festival like this, and with the momentum they've gained, Wakarusa's not going anywhere.

Dirtfoot

Louisiana band Dirtfoot is a bit of an anomaly in the world of jam. Combining hillbilly punk with New Orleans style you get a kind of energy that sucks you in. They're regulars for the festival and have the following to pack a wooded stage. Playing with the harsh six o'clock in their eyes on the tiny backwoods stage, they sweated out the hour and a half and kept the crowd a movin'.

Link to whole article:

http://consequenceofsound.net/2010/06/08/late-nights-and-superjams-cos-at-wakarusa-10/


Review:

Dirtfoot & Escaped Images pleasure a packed audience at Centenary College



Saturday, March 13, 2010

Dirtfoot / Escaped Images, Shreveport
Originally uploaded by trudeau

Dirtfoot & Escaped Images packed the Marjorie Lyons Playhouse Fri night at 8 pm and won standing ovations with their earthy, transpirational performances.

Dirtfoot looked comfortable in the tv studio-like set, far from the spitty saloons and jiggly festivals where they ordinarily perform. The sound, by Barry C Butler, was highly detailed.

The resined bow scraping against the thick strings of Eric Gardner's double bass has never been presented more sensuously.

Singer-guitarist Matt Hazelton was a growly Tom Wait figure, except that his voice was also Jim Morrison-like.

Dirtfoot's sound was evocative of klezmer, of Parisian jazz, of Texas swing, of a furniture-moving glee club, of a soundtrack for an indie movie about love, death and a tongue well-inserted in the external auditory meatus.

Angela Rice put it well for this fan: "I fell in love with Dirtfoot all over again."

Escaped Images' choreography, by Centenary faculty as well as students, was imaginative - envision twirling dancers on point alongside undulating belly dancers. And the ensemble work was performed with admirable precision. A tap dance sequence was amusing and fulfilling. In another dance the horizontal movement of a lithe dancer suspended from a cross-stage rope was paralleled by a dancer walking the opposite direction on a balance beam. Detail of the dancers was projected above the stage in a surprising addition of artful video.

The tall set by Alan Berry kept the eyes busy. Movement of the multitude of dancers was enhanced by the multi-source lighting designed by Don Hooper.

Conceived and directed by Renee Cheveallier, the show was Shreveport art at its best.

Sonic Sutra opens the Bottleneck with funky jams and Dirtfoot gets the crowd wild with a powerhouse set



Sunday, March 7, 2010

Nightlife in Lawrence Blog - David

Pre-partying at a friends before a show is always a good idea. It's fun and if the party is close to your destination, it's safe to walk, or use a designated driver. Drinking at home is a lot cheaper than at a bar, and it's sometimes more fun to be able to relax while you get your drink on before hitting the dance floor. My friends around the corner from the Bottleneck are always having people over before the good shows, so we kicked it there until about 10, when we made the short trek to the show.

It cost $7 for one of the best shows I've seen in Lawrence in a while, which impressed me greatly. I forgot how a great band can put on a fantastic show in a smaller venue, before they get too famous, and the fans reap the rewards.

Sonic Sutra is a local band made up of talented musicians who know how to choreograph their sounds to make a great variety of sounds to their songs. Their music has a classic rock harmony about it, with great vocals, impressive guitar solos, hip bass lines and tight drumming. Courtney Rose Smith sings vocals and also plays with a shaker and other percussion and rhythm instruments for different songs, just one example of how every song has it's own style and form, while the band always makes a strong blend.

The set was long, without dragging. Sonic Sutra must have played consistently funky, fun, dance-able songs for at least an hour and a half, with hardly a pause.
As Bottleneck regulars, a basically the most hardcore, badass, party-animals in town, my friends were front and center, holding it down on the dance floor for most of Sonic Sutra's long, but seamless set. The crowd sitting at the bleachers, booths, tables and leaning up against the bar appeared to be too old, self-conscious or unfamiliar to get down. But once Dirtfoot came on, the bar was full, and people who knew how to have fun joined us.

Dirtfoot is a band of professional musicians whose experience together has made them a phenomenon of bluegrass, jam and funk combined. They take pride in the music they play, and they play it well, at every show.

The blend of instruments, played with expert skill, is what makes Dirtfoot special. The lead singer and guitarist plays with boundless energy that exemplifies the bands' tone of wild fun. The bassist plays a stand-up bass, even using a bow for a couple of songs. Even the banjo player took up a bow for a song, which blew my mind.

The core of bluegrass instrumentation worked well with a drummer who played clever solos. On top of the regular drummer, keeping rocking dance beats, there's a second percussionist who used a variety of tambourines, pipes, and even a washboard to add spice to the songs.

To top it all off is the saxophonist, whose slick, veteran playing takes the band to a whole other level. When the saxophone doesn't bring the funk, the saxophonist brings out a clarinet, which can throw down harder that one might expect the woodwind to be capable of.

Dirtfoot puts on an especially fun show, because they know how to get the crowd involved. They pass out cans with dried beans rattling around inside, that the audience is encouraged to shake along to the steady beats. Many songs the band calls out for the crowd to sing a part, something short, like a reply or a holler that completes the chorus. Everyone is drinking and dancing, so it's not asking much for everyone to join in the songs themselves.

Dirtfoot's following must not be as big as it ought to be, because the set was ridiculously fun, but the bar was only comfortably full, not packed. The Bottleneck has hired a waitress who walks around the crowd, asking anyone if they need another drink. It makes it a little more convenient, when the dance floor is crowded or you don't want to fight for a bartenders' attention. As soon as Dirtfoot came on, the dance floor was full and it never quieted down. The band played almost two hours, without pause. Their range of music goes from rock and funk to bluegrass jams, but every tune is the kind of polished, refined quality that it's hard to believe they're still playing the Bottleneck for $7.

It's easy to get friendly at a fun show like Dirtfoot, and people are always prone to put together an after-party on a Saturday night. Sonic Sutra and their friends came over to two of my friends' house, where we played drinking games and hung out even later into the night.

But as I always will preach on this blog, even if I don't harp on it in the Examiner: what made this show really great for me, was being there with a great many of my good friends. Together, we make it less of a concert, and more of a party, and really, that's the way life should be.

RDR covers an in-store appearance by The Band Of Heathens



By Andrew W. Griffin - November 20, 2009 2:39 PM

Red Dirt Report, editor

Posted: November 20, 2009

reddirtreporter@gmail.com


Later, at the Farmer's Market gig... was a terrific Americana band out of Shreveport, La. called Dirtfoot, a group that plays "gypsy-punk-country-grumble-boogie."This is one of the most exciting new bands this music lover has heard in a while. Full of energy and creative as hell, Dirtfoot wowed the crowd and even invited plenty of audience participation. Folks in the audience were provided with sealed tin cans that were filled with rocks. These were used as percussion instruments. A Dirtfoot show – guitars, drums, banjo, sax, upright bass - is highly recommended.

For more information on Dirtfoot, go to www.dirtfoot.com.


http://www.reddirtreport.com/news.php?id=13428


WWW.STATEOFMINDMUSIC.COM
Wakarusa 2009
June 4-7, 2009
at Mulberry Mountain in Ozark' AR
by Garret K. Woodward | photography by Andrew Wyatt
June 20, 2009

Dirtfoot: As Thursday night turned into Friday morning' I came across the biggest surprise of the weekend. Wandering down endless paths and into dark woods' I finally tracked down the Backwoods stage' a tiny wooden structure carefully tucked away from the swarms. Billed as "gypsy funk country grumble boogie'" I eagerly stood and shook my bones to the tantalizing sounds of the Shreveport' Louisiana group. It was dirty' it was claustrophobic' it was voodoo rock as fire dancers twirled around the side of the stage. Their mix of psychobilly' blues and funk had my underwear all in a twist as I danced with reckless abandon to "Devoted Mama" or "Break My Bones" (which included the sounds of a rubber chicken' garbage cans' washboards and soup cans full of beans).

http://www.stateofmindmusic.com/entry/681/Wakarusa-2009/page=2


Wakarusa | 06.04 - 06.07 | Arkansas

Words by: Kristal Kuykendall | Images by: Norman Sands

Wakarusa Music Festival :: 06.04.09 – 06.07.09 :: Mulberry Mountain :: Ozark, Arkansas

Although I barely caught any of it before I crashed for the night, I did grab a glimpse of Dirtfoot's late night show on the Backwoods Stage. How to describe Dirtfoot? This Louisiana band is part redneck tribal dance music, part Cajun slam rock, part New Orleans jazz and part jamgrass, sort of. Funky sax on "Gonna Get Ya," smooth sax intro on "Back of a Stranger." The vocals are spoken on many songs, but they're nice when sung, like on "Back of a Stranger," and the lead singer's voice reminds me of Metallica. The strong polka backdrop of "Break My Bones" is fun, after it finishes catching you off guard. And that was about all the live music I could take for one day. Good night to me!

http://www.jambase.com/Articles/18396/Wakarusa-06.04-06.07-Arkansas/2


Relix.com - Bands on the Verge

NATURAL DISASTERS: NOT ALWAYS A BAD THING

Written by Mat Franciscovich
Friday, 15 May 2009

"A lot of player trades went on—we all played with lots of different people," explains J Bratile, banjo player of Shreveport, La.-based Dirtfoot. "Once people started playing with us, they never left." The sextet's sound has been labeled gypsy, punk, country, grumble-boogie and—although the members have some common influences (Tom Waits)—they all come from very different backgrounds. "Our drummer Lane [Bayliss] grew up on '70s block," Bratile continues, "I was classically trained. Matt, the singer and main songwriter, is the only guy in the band who is not trained. That's part of what gives us that raw crazy sound that we have. He thinks outside the box, and that makes it a lot of fun for the rest of us." The band was officially established in April of 2000 when a tornado dropped a tree on singer/songwriter Matt Hazleton's house. Bratile lived in the neighborhood, and while he was surveying the damage, the two crossed paths. "He was sitting out in the front of his house with a kind of bewildered look on his face and we became friends, and started jamming together," Bratile says. With two full-length albums out—Entertain Me and Bone Sessions—a live record is next on Dirtfoot's agenda. "Our sound is a live sound, we have a crazy high-energy show and we're very much about crowd interaction."

Link to the Article on Relix.com


SKOPEMAG.COM DECEMBER 2008 SONICBIDS "ARTISTS 2 WATCH"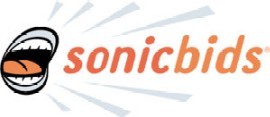 November 26, 2008

This month's Skopemag.com SonicBids Artists to Watch is a very eclectic mix. I was hard pressed to organize the artists into some kind of categories. Half are from outside of the US. They are a mix of rock, acoustic, and the unusual.

...

My Fave: I just couldn't resist Shreveport, Louisiana's Dirtfoot. Partly, I was intrigued by the name because where I live in the Northern Plains, we have Wookiefoot and Gypsyfoot so I'm used to foot in a band's name. And, well, Dirtfoot made me think of a hot summer day on a river anywhere. But Dirtfoot, like its prairie counterparts, is a spectacle, a movable party with instruments. The six-piece band calls their eclectic blend of acoustic juiciness Gypsy Punk Country Grumble Boogie. The band consists of banjo, upright bass, acoustic guitar, sax, drums, and various unusual percussion implements (including pots and pans, lids, bells, and beancan shakers). The band has its roots eight years ago when Matthew Hazelton (guitar/vocals) met J Bratlie (banjo/vocals) during the aftermath of a tornado. They quickly acquired the rest of this talented gang and began touring all around the South. They released their debut album Sneak Peak in the summer of 2006 and Entertain Me the following December. Their latest, Bone Sessions, dropped last month. I love what I heard so much, I'm going to try to get these guys to come up north sometimes this summer. Dynamite! Outrageous! Super talented musicians who are loving what they're doing! You gotta love that—and them.

Words by Janie Franz - janie_58201@yahoo.com

Dirtfoot to release its second album Saturday


Shreveport band hopes for great things

By Alexandyr Kent • akent@gannett.com • November 21, 2008 2:00 am

With the release of their second album, Dirtfoot could head in one of two directions.

"I personally think we're on the edge of something big," says lead vocalist Matt Hazelton.

"It's either stardom or a train wreck," counters banjoist J. Bratlie. "One or the other."

By superstition, bands don't seriously entertain bad predictions, and Hazelton laughs off Bratlie's sarcasm as something that shouldn't be printed in a newspaper. But there it is: a sharp truth that slices to the core of artistic potential.

In the future, bands either fly or flounder.

"Bone Sessions" represents Dirtfoot's bet on taking flight. The 51-minute album features the signatures that have earned the band its following.

There is Hazelton's deep, growling voice that's equal parts delighted and demented.

There are Bratlie's old-timey banjo and his tenor backup cries.

There are the band's elder statesman, Lane Bayliss, 50, keeping order on drums; the youngest blood, Daniel Breithaupt, 24, adding percussive quirk with xylophone, vibraphone, congas, bongos, or pots and pans; and Eric Gardner plucking out soulful, up-tempo standup bass lines.

And then there are Scott Gerardy's saxophone solos — their slow, smooth notes creeping behind melodies and suddenly overtaking them with accelerating, unrestrained swing.

The band members don't want to define what they are doing, other than to playfully describe it as a "dose of gypsy punk country grumble boogie" on their Web sites.

Whatever it is, Dirtfoot's music inspires a whole lot of boogie-on-down and bean-can shaking among listeners at their live shows.

"It's fun," Hazelton, 33, says again and again, and part of what makes it so is how the six-member band relies on improvisation to make familiar songs surprising and inventive.

"Out of nowhere, Scotty comes up with this incredible beast of a solo and then inspires Eric to change up his base line," Hazelton continues. "In the middle of what we think is a regular moment, it turns into a completely new animal."

That transformation, however fleeting, is what each member prizes.

"Our music is one of the most original things I've been a part of, or heard," claims Gerardy, 31.

"When we're on stage, you really get to live in the moment," believes Gardner, 29. "I almost feel like I'm a different person."

"Once it starts, it's all good," extolls Breithaupt.

Dirtfoot's music features no electric guitars. Nearly no effect pedals. No samples of prerecorded music. No distortion of what instruments traditionally sound like.

The acoustic music is free-spirited and raucous, and sounds as if it were pouring out the broken window of a roadhouse planted in a swamp.

"It's real," says Bayliss. "It's certainly not slick and the same every single time."

The way the music is finished is also very democratic. Songs originate from Hazelton — who writes the lyrics and sets them to guitar — and are then fleshed out by the band during practice sessions.

"I bring the raw meat and we cook it," Hazelton says. "I'm the only the one in the band that is not a true musician in sense of musicianship. I never took any lessons, so I don't really understand the lines I need to live in."

Instrument by instrument, layer by layer, band members add their touches to finish a song. Sometimes it takes 30 minutes. Sometimes it takes longer than a two-and-a-half hour practice session.

Hazelton acknowledges that creative visions clash sometimes, but "somehow, someway, it works. "» . It helps that they know they rules, because that's what makes the songs complete."

While Dirtfoot members feel confident they're on to something irresistible in their music, they also feel certain they are only beginning to tap their audience. Dirtfoot has spent many weekends of the past 20 months touring far away from Shreveport in towns like Austin, Fort Worth, Dallas, Little Rock, Hot Springs, Fayetteville, Memphis, Columbia, Springfield, Lawrence and Wichita.

"Whether it's 10 people out there or 4,400, they're having a great time," says Bratlie, 36. "We give people a chance to go out there and shake their booty."

The question remains, however, as to whether or not those booty-shakers will grow and part with more loot.

Dirtfoot, now six years, gallons of sweat, measly profits and hundreds of bean-can shakers into their history, feels as if they have put in the work to make it on their music alone. The band members want the public, and a record label, to buy into their passion.

"We see the response from people," Gardner says, and it's good. "To me, it's a dream of doing this for a living and not having a day job."

As Bratlie hopes, "We're ready for the machine to step in and help us move along like we need it to."


Concert Wrap — Mulberry Mountain, Day 3
Tuned In - NWANews.com Blog
Kevin Kinder - Sep 14, 2008

Music festivals are a convoluted thing by their very nature. Music is here, there and everywhere. Choices have to be made, even at a smaller festivala such as the Mulberry Mountain Harvest Music Festival, where there are three official stages and two active at most times.

Some good music, naturally, is going to be missed.

I tried, probably like many did, to catch as much as I could on the final day of the festival (Sept. 13), but it came in snippets, 30-minute fragments of sound that aren't likely a full representation of any band's true sound or capability. But hey, what can you do when there is so much music happening?

So this review comes in snippets, too, fragments based on small blocks of what were often much longer performances.

Mulberry's final day, in chronological order:

3:15 p.m.: As I was walking from my car toward the main stage, Big Smith were playing the final few songs of their afternoon set. Although I didn't catch much, I did hear "Don't Call Me Trash 'Til You've Slept In My Trailer," which drew hollers from the audience that were audible several hundred yards away.

3:45 p.m., campground stage: Dirtfoot sounds a little the area they call home. The music they make seems like it could only come from Louisiana, a sweaty, Cajun-fueled jam flavored with a swaying saxophone. The crowd was wild about Dirtfoot, and they had people dancing, singing back the lyrics and shaking tins cans full of beans that the band distributed before the show. Good times.

4:30 p.m., main stage: Hot Buttered Rum were likely a few songs into its set when is busted into "Honky Tonk Tequila," and followed the song by passing a bottle of Maker's Mark between the bandmates. The band stumped for Obama onstage, which was amazing to me, not in that it happened, but that I'd heard at least 12 hours of music at Mulberry before that band and they were the first to mention politics. The band also alluded — prophetically — to the chance of rain before playing "Waiting For The Storm." As it turns out, no one would have to wait too long.

5:30 p.m., campground stage: The first thing one notices about My-Tea Kind is the women, as in those actually in the band. Washboard-playing vocalist Bonnie Paine and bassist Anna Paine were the first two females I'd seen in a band at the festival. I know of at least one group that featured female members (Cornmeal), but I didn't make that show. I guess I'd never thought about bluegrass being a male-dominated genre, but it certainly was this weekend.

My-Tea Kind has performed at all three Mulberry festivals, and it's easy to understand why fans want them back. The rain started falling and the wind started rattling the trees surrounding the stage as the band played, but the crowd, several hundred strong, didn't seem to notice. As it happens, My-Tea Kind is suited for such weather, it seems, with sad, folky tales played on washboard, fiddle, guitar, bass, and, on several songs, a wood saw. As the band played, I heard two old hippies discuss how long they'd gone since last shaving their beards.

6:30 p.m., my car: I took a little dinner break, but also had the goal of drying off my camera, which took a little water during the My-Tea Kind show. The main stage act, Perpetual Groove, was audible at my car a quarter-mile from the stage, but I didn't listen intently because I was going to see them soon enough.

7:15 p.m., on the festival grounds: Or at least I thought I'd see them. My schedule showed that Perpetual Groove would play until 7:30 p.m. They didn't. The band played its final song as I was walking toward the stage, which was 7:10 p.m. at the latest. Perhaps the rain bothered them, but I'm not sure. Without music coming from the main stage, one could pick up the sound of an unscheduled concert in the campgrounds. As it happened, Mountain Sprout, from Arkansas, were not included on the actual festival roster but decided to play anyway. A crowd of 100 strong gathered around an RV to hear, all hyperbole aside, one of the more entertaining sets of the entire festival. As a small but noticeable stream of cars began exiting the venue, Mountain Sprout got everyone dancing with an R-rated set of songs. In addition to its fun set, it should be noted that Mountain Sprout would win the festival's best beard award, despite the effort of Seth Avett from the night before.

8 p.m., main stage: During the final moments of the sound check, it started to rain again, a theme that had been repeated throughout the day. However, there had yet to be the kind of extended, powerful rain shower that had the power to drive people to their tents or, worse, off the festival grounds competely.

This was that kind of shower. When the band did take the stage, the rain was coming down hard enough to make the blog put away its camera. The rain didn't relent, either.

I had trouble hearing the vocals, but I'm not sure if it was a problem with the emcee's style, an issue with sound mixing or the drum of rain on my poncho that caused it. Although the crowd wasn't ready to quit, I had a hard time getting excited in those conditions. The songs sounded repetitive, not unlike the drum-drum-drum of the rain that was highlighted in the stage lights behind the band.

Eight songs in, the set was called off, most likely because the amount of water on the stage posed an electrocution risk. An announcement was given, but the crowd was informed that the set by the evening's headliner, Umphrey's McGee, would be moved to a tent with better protection from the rain.

9:20 p.m., Harvest Tent stage: As the equipment was being loaded into the tent, a sizeable crowd swelled with anticipation. An announcement by the festival staff confirmed the tent concert, but asked for patience as gear was moved from the main stage to the tent stage.

Standing in the rain, wet and still tired from the previous day of concerts, I was faced with two choices: Wait an hour or so for the new stage to be set up or find a way to get dry.

And with all due respect to Umphrey's McGee, a pair of dry socks sounded much more appealing than standing around waiting for them in my soggy shoes.

I hope Umphrey's McGee put on a great show for all those who had waited so patiently.

Me? I was probably home before they ever started.

Dirtfoot thrills Memphis, Prepares to Release New Album


July 24th, 2008 by Rachelandthecity

While it can sometimes be hard to express the music of many bands in words, there seems to be no lack of colorful adjectives to describe Shreveport, LA's Dirtfoot. From their own distinctive explanation of Gypsy Punk Country Grumble Boogie to the less over-the-top designation of jug band style folk mixed with jazzed-up Americana, they cover a wide array of musical territory. Mixing banjo, guitar, upright bass, drums, sax and percussion, with special guest appearances by everything from xylophones to pots and pans, they are a band that can grab your ear with their unique sound, but shine the brightest when they are playing live. Last weekend their current tour brought them to Otherlands in Memphis, and their entertainingly chaotic set was definitely a crowd pleaser.

As legend has it, Dirtfoot was birthed in the aftermath of a tornado, which seems not only totally believable based on where the are from but perfectly appropriate. From laid back odes to liquor and lovers, to foot-stomping sing-a-longs their sound manages to be effortlessly their own. With the abundance of musical acts on the scene these days, they are certainly a refreshing alternative. Not to mention, it is almost impossible not to at least tap your foot, but more likely jump up and dance along. It is also not surprising that their audiences are often filled with fellow musicians, as was the case in Memphis.

Led by songwriter Matt Hazelton, the sextet have cultivated a style that is soaked in traditional Cajun-tinged instrumentation while still sounding contemporary. Unfortunately, a casual examination of the group could easily result in them being lumped into the hippie-dippie jam band genre. I have to admit, the first time I caught their act that is what I expected. Admittedly, there are certainly some similarities. However, while it is often hard for me to appreciate the meandering musical improvisation of many bands, when Dirtfoot colors outside the lines, the qualities that set them apart result in the music being more enjoyable than annoying.

With two albums and an EP under their belt, the spreading of the gospel has kept them steadily touring, playing everything from pubs to coffee houses, to festivals and music halls. Last year the band was the winner of the "Play Voodoo" contest, garnering a main stage slot at Voodoo Music Experience in New Orleans. Currently they are working on a new album, recording with Chris Bell at Luminous Sound in Dallas, TX. The new album will continue to capitalize on each member's individual yet complimentary styles. They are aiming for an end of summer release date. Dirtfoot's tour schedule has mostly kept them in the south and the Midwest but their route is continuing to widen as they attempt to win new fans one-by-one. In the coming year, look for the bands name on a marquee near you and don't pass up the opportunity to be impressed.

Link to original release:

http://scenestars.net/2008/07/dirtfoot-thrill-memphis-prepare-to-release-new-album.php


Dirtfoot to be footin' at benefit concert tonight
Shreveporttimes.com

Intent is to help frontman's mother-in-law

May 25, 2008 


Dirtfoot will headline a benefit concert for Debbie Harold, who has battled cancer for about three months, tonight.

The concert at The Warehouse, 630 Commerce St. in Shreveport, will begin at 7 p.m. Admission is $7.

Hoodlum Circus and Brady Blade Jr. also are slated to perform at the Blonde Mama Benefit. Harold is the mother-in-law of Dirtfoot frontman Matt Hazelton. Funds raised will go toward her medical and living expenses.

The event also includes a silent auction and raffle. Some of the items up for grabs include an autographed photo from Corey Miller of "LA Ink," autographed CDs from Hank Williams III and Pantera and a painting by Michael Moore.


Crawfish fest heats up


Louisiana spices up Austin with 6,000 pounds of crawfish

By Kate Hull
The Daily Texan Online
4/7/2008



For one hot spring day, the capital of Texas was transformed into a Louisiana bayou where the only things missing were the swamps and Spanish moss on the trees. The smell of spices surrounded the Bob Bullock State Museum parking lot, while alligators were fried, crawfish were peeled and everything Cajun was eaten. Music from zydeco to the blues played all afternoon, and whoever wasn't eating danced to the beat.

The Louisiana Swamp Thing and Crawfish Festival, held by Roadway Productions, took over downtown Austin on April 5 for its 15th year (actually the 14th, but year 13 was skipped for superstition's sake). The highlight of the event was the 6,000 pounds of crawfish. If it can be found in Louisiana, it was probably fried and ready to be eaten.

"Great music, great friends - it's great to see Austin bring in some Cajun cuisine and culture," Louisiana native Robert Romero said. Romero traveled to Austin with a group of friends to hear the music and eat some good food.

"This reminds me of festivals I go to out in southern Baton Rouge," he said.

The crowd was there for the food, but the music kept them out in the sun all day enjoying the sounds of the culture. From the blues to funk to brass bands, the 14 bands brought their own style to the festivities.

The crowd favorite was the traditional zydeco music, which originated in southern Louisiana. The sound combines energetic grassroots music with modern beats and instruments to create something that is always easy to dance to. But in case you didn't know how, the festival offered free zydeco dance lessons to get your feet moving.

"Louisiana is one of those few places you go to where the food is unique, the people are unique, and the language and everything is different," said J. Bratlie from the band Dirtfoot. "It is a completely different culture."

From Shreveport, Louisiana, Dirtfoot calls themselves the only "Gypsy Punk Country Grumble Boogie" band in the land. Their unique outfits, including a bear hat and sunflowers in their instruments, and upbeat style were a definite crowd pleaser..

The event was packed with food venders serving up specialties. Some came all the way down from the bayou to cook up a storm, while others were locals with a little Cajun flavor.

The crawfish could be purchased by the pound. Bob Neutce of Texas Concessions and Catering spent the day dumping pound after pound into a boiler and spicing his jumbo crawfish with Zatarans crawfish oil.

"You have to try to get the crawfish to a medium spice, because if it's too mild, nobody likes it, but if it's too hot, no one will eat it," Neutce said. "When we serve it, we sprinkle seasoning on top. That's what burns your lips when you eat it."

But if peeling the shells off tons of crawfish sounds like too much work to enjoy Cajun food, most anything could be found fried, stuffed, spiced or etoufeed to perfection.

David Griffin from Cajun's Unlimited fried alligator from morning till night, something he has done since he was a little boy.

A family business from Lake Charles, La., Griffin has been cooking alligator for more than 28 years, but his other favorites are crawfish gumbo and crawfish etouffee, or crawfish smothered in onions.

The more adventurous eaters headed to the Fontenot Cajun Creole Seafood stand where fried rattlesnake and fried rabbit were on the menu. Red beans and rice, frog legs, boudin - a type of stuffed sausage - seafood jambalaya, shrimp Creole, gumbo and crawfish pie (just to name a few) were served up alongside sweet tea and lemonade.

"Louisianans, just like Texans, gather over food. You get a big table, lay out all the crawfish, and you sit around drink beer and peel crawfish," said Josh Harvey, the owner of Austin's Storyville. "So it is fun to see the food and zydeco music they brought out. It kind of feels like home."

Harvey is a Louisiana native, and other than coming out just to eat the food, he came to sell merchandise from Storyville, a store that makes locally designed and customized apparel.

The vendors lined a section of the festival, selling anything from handmade skirts to parakeets to jewelry. For the kids at the event, there was a petting zoo with everything from a yak to three kangaroos.

Most items for purchase were inspired by the swamp thing theme, and to stay true to the Cajun culture being celebrated, the nonprofit group Pirates for the Preservation of New Orleans Music hoped to give back to the culture they enjoy so much.

"Pirates for the Preservation is a Texas nonprofit group that is dedicated to the rebuilding of the New Orleans music programs and the schools that were hit the hardest by Hurricane Katrina," said president of the organization Erik Brady.

Brady, along with the project director Phillip Nitch, advertised their group and sold the nonprofit single called "Buffalo Wing," featuring Austin artists.

Combining awareness for supporting the music of New Orleans with experiencing the culture was a big part of the festival for people involved.

"That is what Louisiana is about ... saying, 'Come on, guys, let's get it together!'" said Matt Hazelton of Dirtfoot.

Once George Clinton and Parliament Funkadelic ended their set, the event might have come to a close, but for crawfish enthusiasts, the season has just begun.

View more Dirtfoot Article at our Archives


Random Surprisingly Good Band of the Day: Dirtfoot
Spencer - Synthesis.net - 12/3/2007

By now I've learned not to give too much credence to first impressions. Though I've hung around too many hippies in my life to have high hopes for a band named "Dirtfoot," and listened to one too many coffee shop crooners to take notice of a song titled "My Girl," you know what they say about book and their covers.

Here's their deal: Imagine Nick Cave on a bed of rusty nails, the cover of "Gin and Juice" often mis-attributed to Phish (it was actually the Gourds), some old-timey "Dem Bones," Old Crow Medicine show culture-clash, and that subtle fecal stench of Mr. Bungle skronk sax craziness: Get theses elements, let them stew in an oaken barrel for a number of years and out comes Shreveport, Louisiana's Dirtfoot.

I'm glad I got past the fat of their wordy band bio. They should have started their pitch with the Tornado that helped form the band:

Seven years ago when a tornado blew through Shreveport, Matt was standing on his porch, shortly after a tree decided to test the landlord's homeowner's policy. J walked up and initiated the conversation, after spotting Matt immediately following the disaster. Amidst cracked countertops and scattered shingles, conversation ensued and the two musicians became friends.

But whatever, it's all about Dirtfoot's music, which you can sample here (www.dirtfoot.com).

View more Dirtfoot Articles in our Archives


Voodoo Music Experience Ignites an 'Artist Revolution'

Spin.com

October 22, 2007

Festival officials construct platform for budding artists, open video and audio archives.

In an effort to aid aspiring artists, officials for Voodoo Music Experience, New Orleans' landmark music festival slated for Oct. 26-28, have unveiled 'The Artist Revolution,' a new website offering recording artists an alternative outlet to sell their music with neither censorship nor need for approvals. The groundbreaking venture, which will also showcase video and audio offerings from the nine-year-old festival's archives, encourages artists to take their career into their own hands, allowing freedom of expression sans third party record labels or business affiliates. With no registration fees, theartistrevolution.com is active now.

"The revolution is in progress already, this isn't a novel idea," Stephen Rehage, curator of 'The Artist Revolution,' said in a statement. "Prince, Pearl Jam, Dave Matthews, Radiohead and many others have taken advantage of developing technologies to create their independence. 'The Artist Revolution' was designed for emerging artists and for those whose catalogs don't have mainstream distribution. It is for the next Prince who doesn't want to end up as a 'symbol' of an antiquated business model."

To commemorate the site's debut, theartistrevolution.com will offer an exclusive digital release of songsmith Dan Dyer's latest LP 3, which will also be rerecorded live next weekend at the southern festival and distributed via the fresh online venture. Furthermore, the new web site is now showcasing tunes from "Play Voodoo" contest winner Dirtfoot, selected from over 250 bands in Voodoo's talent contest, and set to grace the festival stage's Oct. 26-28.

View more Dirtfoot Article in our Archives