BIO

Dirtfoot - a Dose of Gypsy Punk Country Grumble boogie.

"Here's their deal: Imagine Nick Cave on a bed of rusty nails, the cover of "Gin and Juice" often mis-attributed to Phish (it was actually the Gourds), some old-timey "Dem Bones," Old Crow Medicine show culture-clash, and that subtle fecal stench of Mr. Bungle skronk sax craziness: Get theses elements, let them stew in an oaken barrel for a number of years and out comes Shreveport, Louisiana's Dirtfoot." - Spencer, Synthesis.net

Whether performing on big stages at festivals, or playing intimate setting in pubs and the finer taverns all over the mid west & south, Dirtfoot puts on an uproarious show. The crowds come to take part in the fun and chaos, hollering to all the calls and responses, shaking their beancans, and getting down with the infectious grooves. There is only one Gypsy Punk Country Grumble Boogie band in the land… Dirtfoot.

Led by the organic writings of Matt Hazelton with each player adding his own flavor and feeling to the songs and sound of the group, Dirtfoot is a blend of eclectic styles as well as diverse personalities. Featuring instruments ranging from guitar, banjo, bass, drums, saxophone, and more, this band has a truly engaging sound, a real dose of Gypsy, Punk, Country, Grumble Boogie! It is like a good gumbo - you have some growling vocals, upright bass and percussion that makes a good, dark, dirty Louisiana roux, mixed heartily with some meaty rhythms, combined liberally with fresh offerings from the guitar and banjo that are like okra and tomatoes picked from your backyard garden, topped with the hot n' sexy spice of the saxophone and jazz style drums, and finally a little something magical and indescribable, and you have Dirtfoot - a delicious, spicy, dirty band that will make you stomp your feet, shake your ass and yell like a lunatic on a full moon night.
Discography
Dirtfoot's first album Entertain Me was recorded at Fairfield Studios in Shreveport, LA and mixed by Steve Sullivan. Self Released in Dec, 2006, it features Dirtfoot favorites like My Girl, Rest My Head, Bathroom Sink, Little Bit of Rum, and more.

Available on all Internet Outlets - ITunes, Rhapsody, and more
Dirtfoot's second album, Bone Sessions, was officially released Nov 22, 2008. It was recorded at Bass Propulsion Labs and mixed at Luminous Sound by Chris Bell (The Eagles, U2, Peter Gabriel, Erykah Badu, Polyphonic Spree). Mastering was handled by Gavin Lurssen (Tom Waits, T Bone Burnett, O Brother Where art Thou). The album features songs like Cast My Plans, Footsteps, Blue Eyes, and many more.

Digital downloads are currently available at all outlets.  You can order your copy online here.
 
Dirtfoot third album, Live and in Prison was recorded live at Wade Correctional Facility in Homer LA in front of 300 actual inmates. Featuring Dirtfoot favorite's and a few never before released tracks, this is as close to the real thing as we could get. 

Released Dec 2011, it is currently available at all outlets and you can get your copy here. 

A Full Feature DVD featuring the Live performance, the Cast My Plans music video featuring Bill Sadler, the Making of "Cast My Plans" Documentary, and more was also released. See our store for all the great Live and in Prison gear... Vinyl anyone?

 

Dirtfoot's 4th album, Coming Up for Air, was recorded at Blade Studios in Shreveport, LA and produced by Brady Blade. Chris Bell (Erykah Badu, the Eagles) took care of engineering and mixing and Gavin Lurssen (Tom Waits, T Bone Burnett) took care of mastering. This album was funded via Kickstarter with the help of 175 good people. The record also features the Rebirth Brass Band, Papa Mali and Tim Carbone. Official Release date is Nov 5, 2013


 
Awards & Such
Nov 5, 2013
-  Official release of "Coming Up for Air" 
May 2013
– Successful Kickstarter campaign raising $20,290 for recording of 4th album, Coming Up for Air, produced by Brady Blade and featuring Papa Mali and Rebirth Brass Band
April 2013 –
Became a member of the Louisiana Music Ambassador Project.
Feb 2013 –
Took part in "From Elvis to Johnny: Celebrating 65 years of the Louisiana Hayride" sponsored by Oxford American and the Louisiana Tourist Commission
Oct 2012 –
Main Stage performance at Yonder Harvest Festival.
Sep 2012
- Drummer Derek Russell joined the band. 
Aug 2012 –
Winner of the "Vox Populi" Award for the Independent Music Awards for Short Form Music Video.
Apr 2012
- Recorded live version of "Bathroom Sink" on John Lennon Mobile Recording Tour Bus.
See video of the recording here
!
Apr 2012
- Grand Prize Winner - John Lennon Song Writing Contest - NOLA Jazz Competition. 
Mar 2012
- Named Finalist in the 11th Annual Independent Music Awards for Short Form Music Video Category
Dec 31, 2011
- Sold Out New Years Eve Show with Mountain Sprout at Georges Majestic - Fayetteville AR
Dec 2011
- Official Release of "Live and In Prison"
Nov 2011
- Featured in Music Connection Magazine - New Music Critiques
Oct 2011
-  Toured with Cornmeal and The Giving Tree Band
June 9 2011
- Performed on the Main Stage at Wakarusa
May 2011
- Toured as main support for Primus
Apr 2011
- Succesfull Kickstarter campaign raising $16,000 for new album/DVD/Music Video 
Feb 2011
- Music Voyager to premier nationwide, including Canada and BBC
Jan 2011
- Dirtfoot to be main support for Rev Horton Heat tour.
Dec 29 2010
- Premier of "Groovable Feast" online.
Dec 27, 2010
- Members of Dirtfoot sat in with Victoria Williams for her induction in the Northwest Louisiana Music Hall of Fame
Dec 7 2010
- LPB Premier of "Music Voyager" featuring Dirtfoot
Nov 2010
- Dirfoot filmed and recorded new live album at Wade Correctional Institute in NW LA. Release date TBA!
Oct 2010
- Signed with "The Agency Group" for booking and "Pipeline Management" for management.
Oct 2010
- First Main Stage performance at Mulberry Harvest Festival
July 2010
- Bassist Nathan Woods joined the band
April/May 2010
- Touring with the Waka Pre Party Tour
April 2010
- Heading to New York City to film show for the Independent Music Awards with host Richard Julian.
March 2010
- Took part in full stage production "Can Dance - A Dansical" produced by Centenary College. 9 Dirtfoot songs were choreographed and performed by the Escaped Images dance troup with Dirtfoot playing live.
Feb 2010
- Dirtfoot filmed for PBS show "Music Voyager" air date TBA!
Dec 2009
- Dirtfoot named Finalist in the 9th Annual
Independent Music Awards
Alt Country Song Category.
Nov 2009
- Named one of  the "12 Singles from Rising Bands" Section of
Spinearth.TV
April 2009
- Recorded with Isobel Campbell for her upcoming album (Spring 2010)
Feb 2009
- Dirtfoot is back up band for Victoria Williams at the 2009 Folk Alliance. Also jammed with Isobel Campbell, Brady Blade and Buddy Flett
Jan 2009
- Runner up in the Relix Jam Off competition  - April/May 2009. Runner up receives editorial on www.relix.com and "Bands on the Verge" Feature in
Relix magazine
. 
Jan 2009 - Songs to be featured in the series "Road Trip Nation" on PBS.

Dec 2008 - Named Skopemag.com's "Artist to Watch"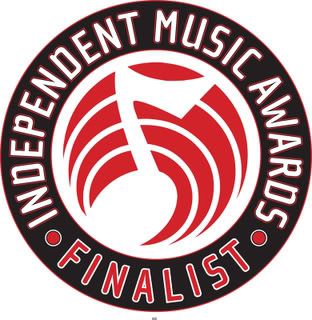 Nov 2008 - Finalist in the 8th Annual Independent Music Awards - Alt Country Song Category for song "Devil Don't Care"

Nov 22, 2008 - Release of 2nd Full Length Album - Bone Sessions

Sep 2008  - Sonicbids band of the Week

Dec 2007 - Synthesis.net - Random Surprisingly Good Band of The Day: Dirtfoot

Oct 2007 - TheArtistRevolution.com Winner for the "Play Voodoo" contest; including an opening slot on the Main Stage at the Voodoo Music Experience.

Jan 2007 - Winner - Shreveport Times - Battle of the Bands

Dec 2006 - Release of 1st Full Length Album  - Entertain Me